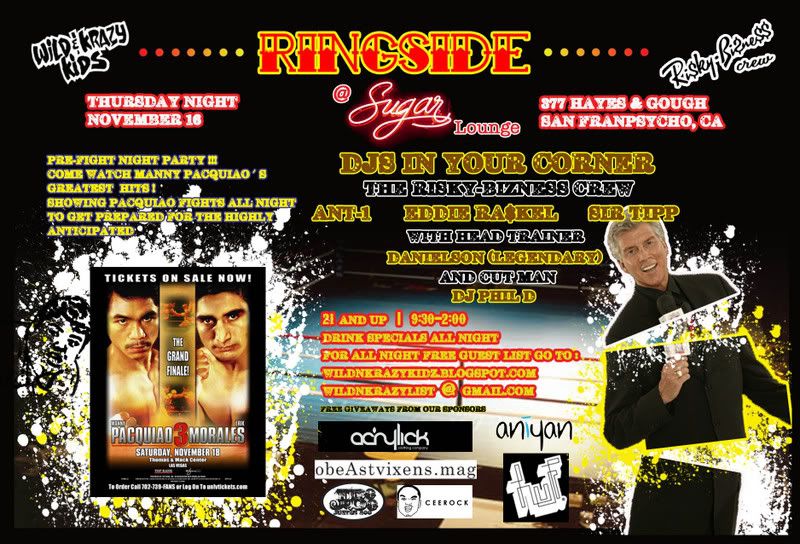 So here it is for all you November Party Heads.

The Wild n Krazy Kids crew proudly presents to you "Ringside" which is going down Thursday November 16. Come thru for some Hard Hitting Hip Hop, Uppercut Soul & Funk Blows, and some Knockout Jams the whole night provided by the Ri$KY BIZNE$$ Crew and friends. We'll be showin Manny Pacquiao's greatest hits all night and best of all, we got a FREE GUESTLIST ALL NIGHT. You guys are going to love the venue which is the Sugar Lounge in the Hayes Valley (on Hayes & Gough in SFC), which looks mad nice with terrific ass folks. So again make it a Date on THURSDASY, NOVEMBER 16TH @ SUGAR LOUNGE OFR "RINGSIDE".
You can send me an email here on this post, or check out the Wild n Krazy Kids page to hop on the GUESTLIST.
(Soundtrack: "Jiggable Pie" by AMG)